Houston, Texas
December 11-12, 2023
Seats are Limited
Sign up now!


*100% safe & secure, 256-byte encryption


TAKE THE FIRST STEP…
Now is your chance to get ahead of the competition! Unlock special bonuses, expert resources and other exclusive benefits as soon as you register.
THE SKY IS THE LIMIT!
Register today and you'll also receive my Unlimited Growth Takeoff Package so you can get your business on the right track toward success!
Claim My Seat to
Skyrocket Success!
Business Summit in Houston, Texas
This "Can't Miss" Training Event Of 2023 Is ONLY For High Level Business Owners Who Want To Decrease Their Stress While Adding Zeros To Their Bottom Line…
You probably agree that the last couple of years have been incredibly challenging for business owners like you and me.
First the pandemic, then the struggle of finding and retaining talent when no one seems to want to work, then inflation and a looming recession.
BUT, uncertain times can provide the greatest opportunities.
That's why I chose this time to launch my 2-Day Business Breakthrough Training, so you'll be armed with a foolproof strategic operations plan that will enable you to:
Attract and retain the right talent for your team
Reduce your day-to-day responsibilities
Focus on growing the business and attracting new business
…All while others are playing it safe until we're out of recession.
Are you ready to get ahead while you still can?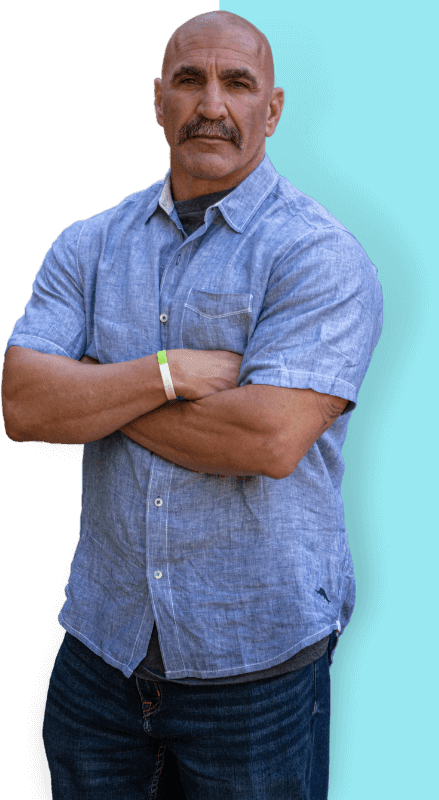 Using My Proven Model For Having a Business Breakthrough
You'll Discover How To:
Work Less, Earn More & Add Zeros To Your Bottom Line
Structure Your Business Specifically To Achieve Your Goals
Rely More On Proven Systems & Depend Less On People
Set Up Accountability Systems That Leave People Inspired & Motivated
Run Your Business By The Numbers, Not By Emotions & Gut Feelings



Here's Exactly Why You Need To Make Time For The
2-Day Takeoff Business Summit . . .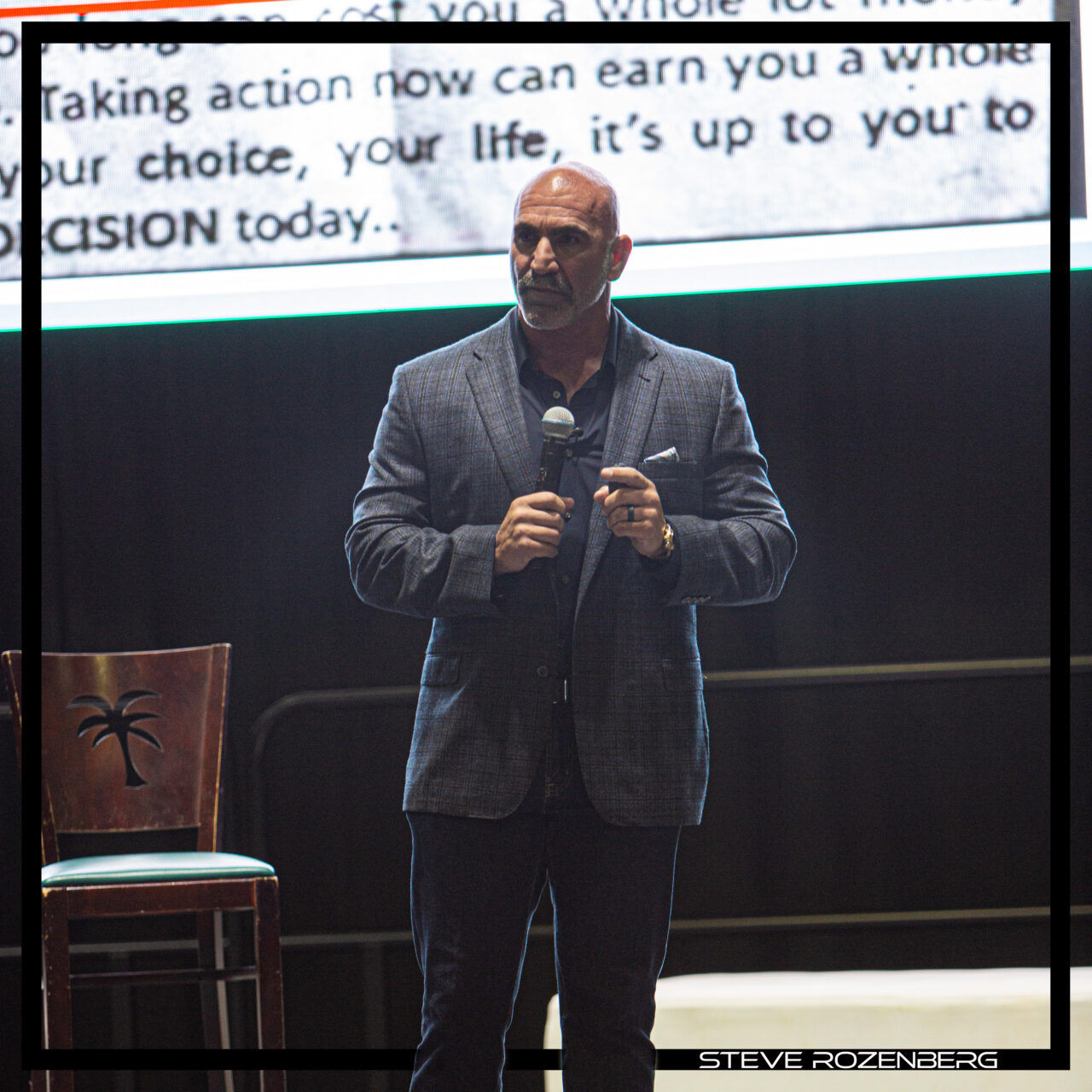 CAN YOU BE HONEST WITH YOURSELF FOR A SECOND?
Think about why you started your business in the first place . . .
You didn't leave the relative safety and security of working for someone else and take on all the risks of starting and running a business to have longer hours, more stress and less financial freedom than you had before, did you?
OF COURSE NOT.
So… if you're not thriving

, if your

 

business is not growing

 

and requires

 

long, exhausting hours from you

, if you

 

don't have a great team running the day-to-day

 

and you

 

fail to consistently meet or exceed your financial goals,

 

all while having

 

none of the time you want

 

for family, friends and fun…
Are you ready to become the
owner of your business,
instead of its
hardest working, least appreciated employee?
I'm going to show you how.
Transform YOUR BUSINESS And YOUR MINDSET
Before Takeoff Business Summit
Burnt Out From Long Workweeks
Frustrated By Constant People Problems
No Time To Work ON The Business
Stuck On An Earnings Plateau
Stressed Out From Financial Uncertainties
Tied To The Business Forever
Lost In Day-To-Day, Manual Processes
After Takeoff Business Summit Summit
Refreshed & Raring To Be A Leader
Worry Free With A System-Centric Business
More Time Spent GROWING the Business
Consistently Blowing Past Income Goals
Empowered By Knowing & Tracking Your KPIs
Business Thrives Without Your Involvement
You're Not As Important To The Business As You Think
And Why That's GREAT News!
You're Not As Irreplaceable As You Think You Are
And Why That's Even BETTER News!
You Shouldn't Even Be Working IN The Business
And Why That's The BEST News Of All!
A Note From Your Host: Steve Rozenberg
In 2012 I launched into a completely new business initiative when I created the fastest-growing property management company in the state of Texas. While managing over 1,000 properties across 3 major metropolitan cities, I built this business up and created maximum cash flow.
During this time I also flipped, owned, and wholesaled hundreds of single family homes and apartment complexes across the US.
Most people could never get all of this done without exhausting, grueling hours and mounting stress.
I did it on autopilot.
How did I do it? I knew something that most people in this business DON'T…
As an international commercial airline pilot of 25 years, I had become an expert in the systems, structure, and emergency preparations that allow us to safely move people around the globe every day. I understood the critical nature of strategic planning and purposeful navigation.
Just like I knew that you can't fly a plane without understanding and following the right systems and operations, I knew that every business needs a clear, systems-based roadmap to success… BEFORE it can take off. When I applied that approach to my business, everything changed.
We're going to create a roadmap for your business, together.
Are you ready to watch your profits soar??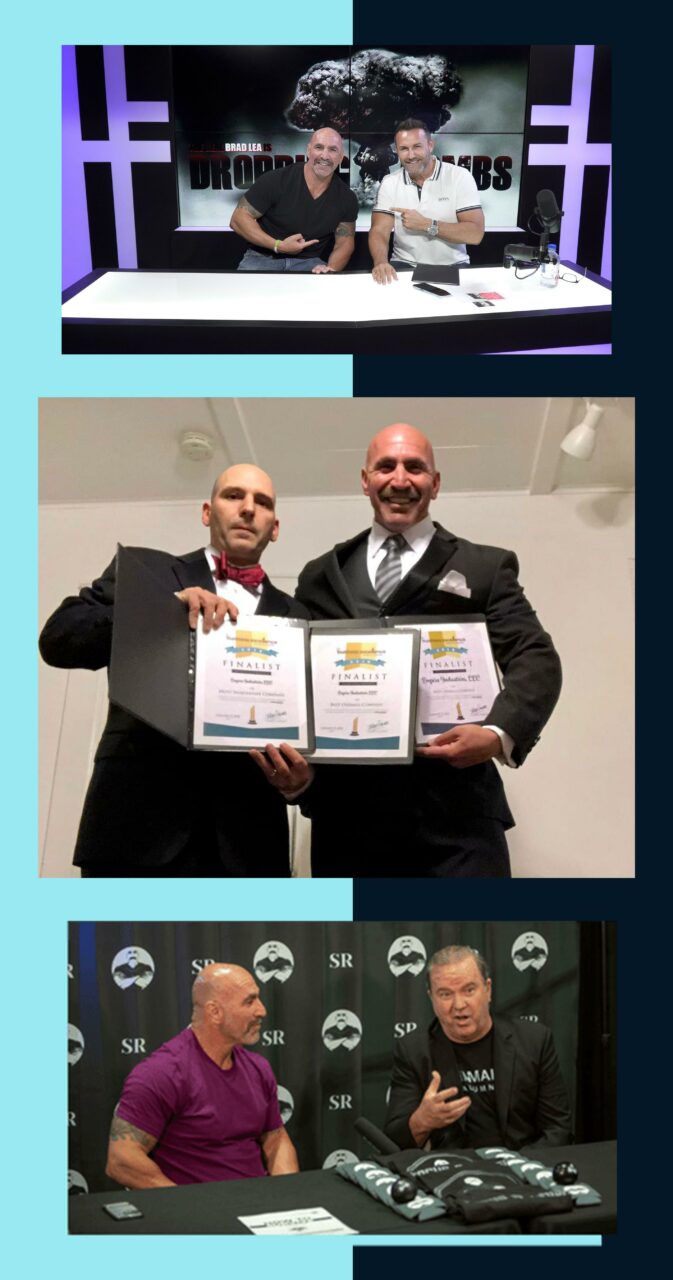 Now's
 

The Time

 

To Take Action!
Don't have 2023 end the same way you ended 2022…
Recession-Proof Your Business While Others Fret & Fail
Leverage "Recession Opportunities" Others Won't Be Prepared For
Free Yourself From People Problems With A Systems-Centric Business
Add Zeros To Your Bottom Line & Remove Yourself From Your Workweek

FREQUENTLY ASKED QUESTIONS
When is the event?
The live event will be held in Houston, Texas and starts at 10:00am on December 11th. Remember to clear your calendar! You won't want to miss a minute of this fast-paced event.
How long will the event last?
We've packed a full two days of training into the Takeoff Summit. But, we'll wrap things up by late afternoon each day, so no need to cancel your dinner plans!
What kind of business is this event best for?
Any type of business can benefit from the methods Steve will share at the Takeoff Summit. However, this event is specially designed for you if your business provides a product or service in the building and trades marketplace such as electricians, plumbing contractors, general contractors, roofers, drywallers, painters, kitchen contractors, you name it — businesses where you, the owner, typically work long hours and find it nearly impossible to be away from the business for a few days, much less a week or a month.
How much money does my business need to be making already in order to use the methods Steve is teaching?
Steve's methods work for any size business, so even bare startups can use them to launch with an efficient, systems-centric business. You'll be learning advanced techniques and analyzing your business operations, so you've got to have some kind of historical financial and operations data and a functioning team.
How is this different from time management and efficiency training?
Time management and efficiency training is all about organizing your time so you can work more! The methods you'll learn in Unlimited Growth are the complete opposite. It's all about getting yourself totally free from the day-to-day, so the business can run just fine without you. However, you will learn how to implement systems and methods that will make your team a lot more efficient, a lot more inspired and a lot more accountable for producing results.
Can I implement Steve's methods right away?
If your business is in revenue and you've got employees you can implement Steve's methods quickly. You'll need to understand how each component is integrated into the whole, to create a systems-centric business and you'll have to commit to integrating each component or you won't achieve the best results.