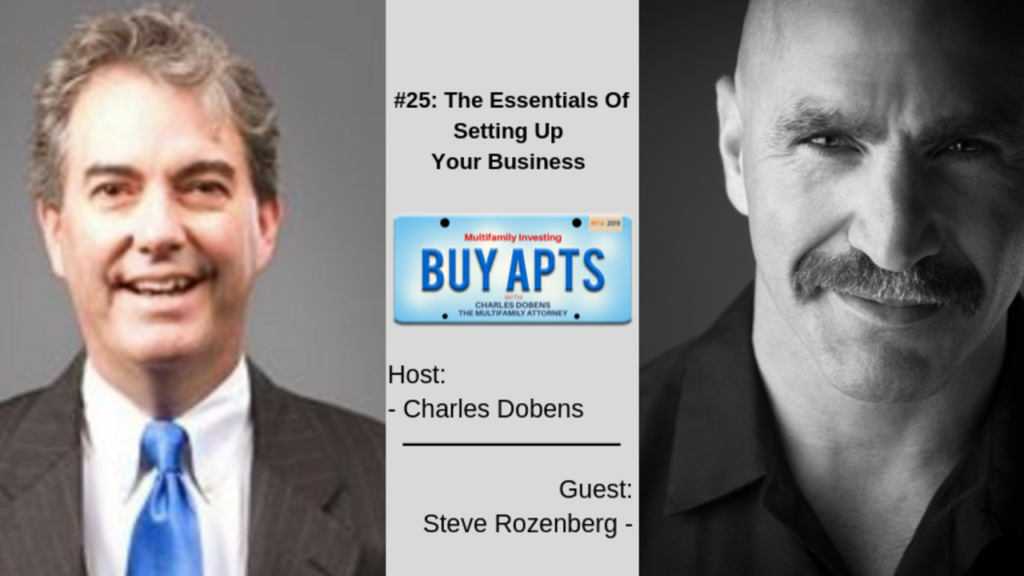 Steve was recently interviewed on the Multifamily Investing Academy Podcast by Charles Dobens.
In this episode you'll also learn:
The power of leverage and building a team
Why you shouldn't purchase 'C' class properties
How to develop an exit strategy
Why you need to hold yourself accountable
How Steve generates over 200 leads per month

Charles Dobens offers The Owner Forum is the very best multifamily and apartment investing coaching program you can find! Attorney Charles Dobens has taken his knowledge, experience, and success in multifamily investing and developed systems for overcoming the many obstacles you are bound to encounter. Find some FREE downloads on his site.