Steve has been hard at work on his first book, and it's officially here and available on Amazon for purchase. Kevin sat with Steve for a few minutes to find out why he decided to write his book.
Why did you take the time to write the book, and what's so special about it?
Anyone out there that's an entrepreneur goes through their own trials, tribulations, and failures. When Pete and I were going through all this, we use to joke and say we should write a book. People wouldn't believe it. Everyone that knows our story knows that we made a lot of mistakes, and we learned from them. Our lessons learned have enabled us to help other people avoid the same pitfalls. Pete and I give back as much as we can through conversations or in-person meetings.
It's important that as we go through life we give back and share our experiences with others. Because of our stories, I'm sure everyone in this office will not make the same mistakes when buying rental properties. When it comes to owning a business and starting a business from scratch, this book is full of valuable lessons.
Why did an airline pilot get into real estate investing?
The story begins with the answer. I describe being an airline pilot during 9/11 which lead to my being furloughed. It's not just about my owning a business, it was more in depth in what I went through personally.
Did you have anyone help you with the book?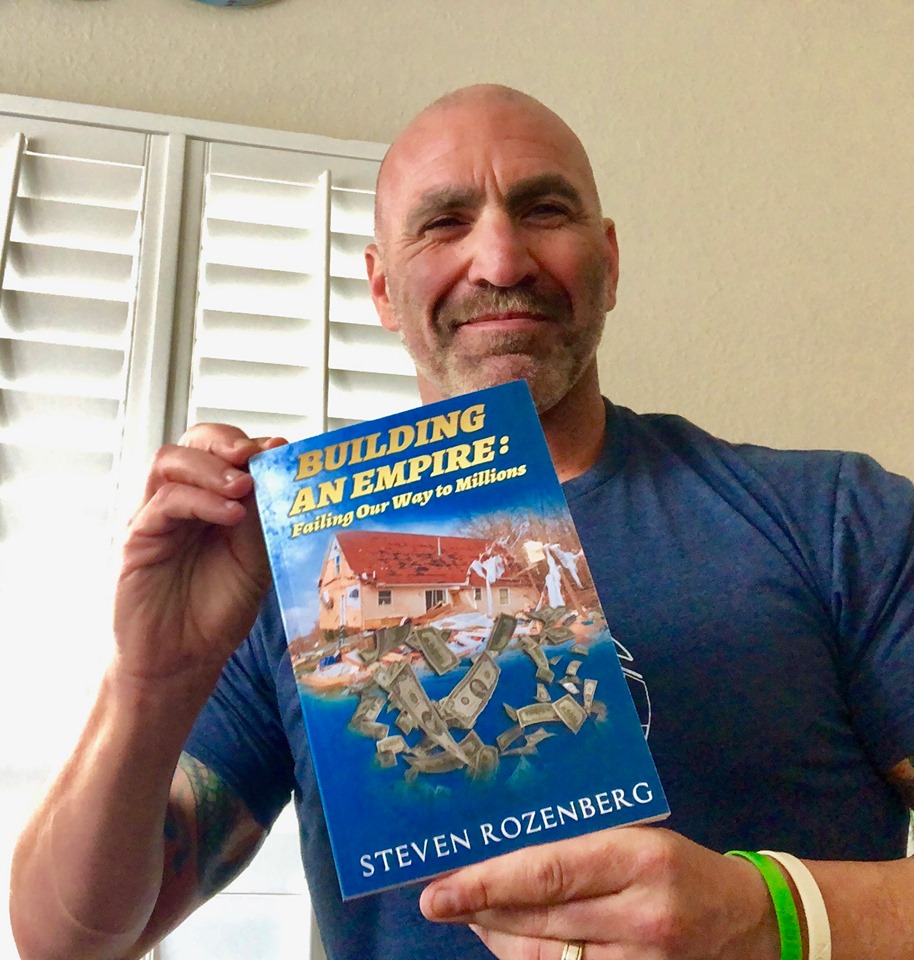 There were people I sent it to and bounced ideas around with that had suggestions like "you need to expand this a little bit more". I took their suggestions and tweaked the writing. I had an editor that edited it and dug a little deeper into what needed to be changed. I spent about a year. It's hard to take your life and put it down on paper. You have to look back at why you did some things and analyze the decisions you made in life. It forces you to look at what drove you to go down a certain path.
Now that the book is published, would you do it again?
I enjoyed the experience and am sure I'll do another one in the future. I think our story was unique because our experiences was backwards and pretty messed up at times. I don't know if I would want go back and repeat repeat it on that level, but that is why I try to help others avoid the pitfalls we experienced.
Everyone has their own stories and pays their dues in different ways. They may pay financially through hardship or by physically grinding it every day without getting anywhere. We've been very fortunate with the success we've had at Empire and our team. Everyone experiences failures, and some learn from them while others do not. Taking a failure and turning it into something as quickly as we did – we are lucky.
The best part about writing the book is the feedback from those that have read it already. People have reached out to me to say it is insightful and I have received comments like "I appreciate you baring your soul and talking about it."
If you're running your own business, considering it, or getting into real estate, this is a good read. Not to learn how to do it, but how to avoid the mistakes that we made.