Are you afraid to ask for reviews? Not sure how to ask?
A lot of people don't know how to get reviews for their business. They're either afraid to ask, or they just don't understand the value of it. Maybe it is fear of finding out they're giving bad service.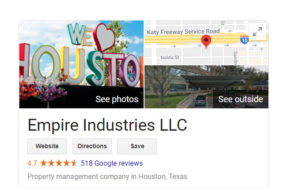 Reviews are your first impression
When you want to buy something online, the first thing you're looking at is reviews. That's the same as a personal referral. Ask for the review while people are in their happy place. When they just moved into their rental home or just received that awesome product you sell, ask then while they are excited.
Bad reviews are an opportunity to learn and improve
We should not be scared of bad reviews because that's what helps us fix our company. We can't be scared to take it head on and actually address it personally to our clients. We are going to make mistakes, but we want the opportunity to fix the mistake. You can take a bad review, fix the mistake, and end up with them being your biggest fan.
Social media is free and cheap for businesses, but it can also kill businesses. Therefore, bad reviews should be handled carefully and attentively.