Resources for Real Estate Investors
Building an Empire: Failing Our Way to Millions
In "Building an Empire: Failing Our Way to Millions," Rozenberg tells in painstaking detail what they learned, how they learned it (the hard way), and who taught them the lessons they needed to learn to succeed. In addition to being an airline pilot (he still flies today) and a property management executive, Rozenberg is an internationally renowned public speaker. In this must-read memoir, readers will learn straight-from-the-street business management techniques, marketing tips, and relationship lessons that every entrepreneur should know on their way to the top. Rozenberg is encouraging and professional as he shares his heart, his head, and his passion for overcoming the challenges and obstacles to building a successful real estate business.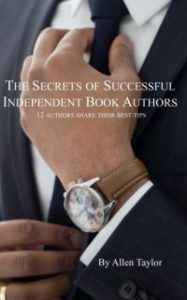 The Secrets to Successful Independent Book Authors
Steve Rozenberg is included in this book about independent book authors.
"I've had the privilege, in the last few years, to interview several successful independent authors, and they've allowed me to pick their brains about how to succeed in the world of self-publishing. Each author has his or her own unique style of writing, their own successful book publishing niche, their own audience and platform, and their own ways of marketing their books. This collection of author case studies showcases 12 authors who share their secrets to success as an independent author. - Allen Taylor, Author"
Steve Rozenberg on Bigger Pockets