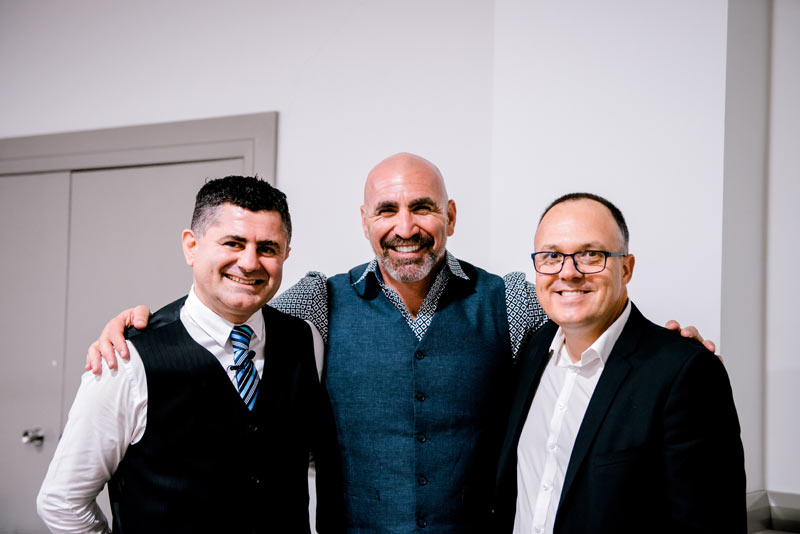 Steve Rozenberg has presented at Property Management industry events including NARPM®, PM Grow Summit, and several events in Australia.
Co-owner of Empire Industries, one of the fastest growing property management companies in Texas, Steve has experience in putting together an effective team.
"Have seen Steve speak twice now and has been inspirational each time. So many speakers revolve around motivation and lack the implementation and actions. Steve ensures you come away with immediate change within your business. Couldn't recommend more highly" – David van den Bovenkamp 
Steve Rozenberg is available to speak on a variety of property management topics including:
motivation
goal setting
marketing
communications
the importance of having a check list
mindset
utilizing systemization and methodology
Speaking Topics Include the Following
Communication…Who is Selling Who?
Why You are Probably Talking Yourself Out of Business?
Learn DISC profiles and understand what type of profile is the average investor and how to communicate so they don't just hear you, but understand you!
Learn the value and power of well-crafted scripts and tonality when speaking to a potential client.
This will be interactive and people will be able to learn how to role-play with sample scripts and dialogue to make sure they know how to not only control the conversation but to make sure that the service you offer matches the solution they need
Why being the educator always beats the seller (Utilizing video blogs, automated drip campaigns, newsletters, social media)
How to Grow Your Property Management Business to Infinity and Beyond with BDMs
Understand that you have to divide to multiply your business
Understand what exactly is a KPI and why are they so vital, what things do you need to look at and focus on to make sure your BDM's are performing
Where are your marketing dollars going and learn what is working and what is slowly putting you out of business if your not careful/
How to start with 1 BDM and expand to 7 BDMs in 7 offices and build from there….
Understand what type of manual and checklists you will need to be able to have this type of growth.
Daily meetings – pop quizzes for your team
Constant training
What you don't know about marketing will put you out of business
Understanding what business you're in
What is marketing?
Who is your target market?
Are you testing & measuring your marketing KPI's?
How to Invest YOUR time more wisely
Communication…are you talking your way out of business & life?
Meaning your landlords, your tenants, your potential clients and anyone you deal with on a daily basis.
You will learn the effectiveness of communitiveness of communication.
Understand how to use your body language as a tool. Your tonality and the right words are all important factors in communicating more efficiently to anyone that you're communicating with.
Learn how to quickly profile the person your talking to so that you can speak to them in a way that they understand, not how YOU understand. From the tenant not wanting to pay the rent or lease the property, the owner not wanting to sign with you or do the maintenance that's needed to be done.
Make your business explode 2.0
Steve Rozenberg breaks down how he has exploded his company through laser focused marketing and has become the fastest growing property management and realty company in Houston Texas. You are going to learn what exactly you need to do to become that number one company or agent that people think of when they have a need for services and why the call you first.
You are going to understand the true value of a databases and why you have millions of dollars sitting there unused because no one ever showed you how to cultivate your database for more business.
Lastly you are going to learn that when they find you, "Why should they use you?"
Growth through Laser Focused Marketing
Tools on how to become a better agent
Understanding the true value of a database
How to find the winner inside of you
Hear Steve Rozenberg's amazing story of how he went from International Airline pilot turned struggling / failing real estate investor, and took all those lessons and failures and turned it into the fastest growing property management company in Houston Texas. This session was presented to some of the top CEO's of mining companies in the USA, and it had them all on the edge of their seats.
Learn why those failures he faced as a pilot and failing real estate agent were so vital to making him who he is today.
Understand that your perception is your reality, and you will ask yourself "who are you really?"
Learn why you need to fail more often and faster. Steve explains the importance of knowing the difference between a Tactical person vs a Strategic person.
Other Topics
Hosting Owner Education Events
Book Steve at your next event or company training day